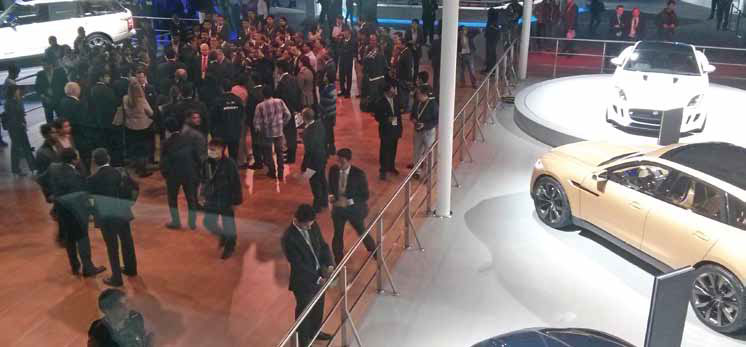 The Auto Expo needs little introduction. Since its inception in 1986, it has been the best car and bike exhibit, showcasing the best products from a wide range of manufacturers, Indian and international. That the Auto Expo is Asia's largest motor show is no surprise, then.
In its early years, the Auto Expo was mainly a showcase of how the Indian automotive industry was incorporating new technologies available at the time and promoting research and development for adapting the same technology to Indian conditions.
It has grown significantly since then, playing host to a number of important ancillary and accessories suppliers, and a large number of manufacturers, some of which have even held global unveils. For instance, the 9th edition of the Auto Expo in 2008 saw the launch of Tata's highly anticipated Nano hatchback, the most affordable car in the world. This has meant that audience levels have gone through the roof over the years, with crowds touching close to 1.2 lakh people on some days.
And all through, Pragati Maidan in New Delhi has always been host to the Auto Expo. That is, until this year. For the 2014 edition of the Auto Expo, Pragati Maidan will be used by smaller accessories and ancillary suppliers, while the motor show takes place at the India Expo Centre in Noida, which is a good 30-40 km away from Pragati Maidan. This means that for the first time in its history, the Auto Expo will take place in two different locations, thereby enabling better management of burgeoning crowds.
The India Expo Centre is equipped with up-to-date infrastructure, more parking space and a cleaner, newer environment. The public days are slated for February 7-11, with show timings from 1pm on weekdays and 10am onwards on weekends. Tickets for the show are available at www.bookmyshow. com, with prices ranging from Rs 200 for weekdays to Rs 300 on weekends. Those interested in being present on business days will have to pay Rs 500.